Spring Revival Yoga Retreat
Sara Hess & Matt Champoux
Anderson Valley, CA
April 12-14th, 2019
Join Sara and Matt on this inspiring three-day Northern California Yoga Retreat. Located where the Pacific Coast meets the Anderson Valley, you'll be in the perfect place for restoration and exploration in nature.
Start and end each day with an invigorating, grounding and deep Vinyasa flow. During free time, hike, enjoy a swim in the pool, read, or simply bask in the beauty of mother nature. This potent combination of yoga, nature, nourishing food and company is bound to leave you feeling rejuvenated.
Clear the clutter. Invite in the space! You deserve it.
Sign up before Feb 5th and Save $150!
The Life On Retreat..
Arrive Friday night into a welcome yoga class followed by a beautiful first dinner together.
Start each morning with a light breakfast, followed by a juicy vinyasa flow and rolling into a farm to table brunch.
Your afternoon is for you, to hike or read, to explore or restore, to visit a winery or visit the animals, to take a nap or swim in the river, to wander through redwoods or get a healing treatment.
We'll meet for an evening yoga class followed by another delicious and local meal. Your evening is yours to connect deeply with new friends or go to sleep early for a full night's rest.
On Sunday we'll start with breakfast and have our final yoga class followed by another healthy brunch before we head on our separate ways, or together, back home, or deeper into the beauty of California.
This one of a kind sanctuary at the intersection of the Pacific Coast and Mendocino's Anderson Valley is a response to the suggestion that our purpose in life is to create connection. A training ground that fosters the much needed elements of empathy, compassion, and attention, the Land is the door to a more connected life.
Your weekend getaway awaits you…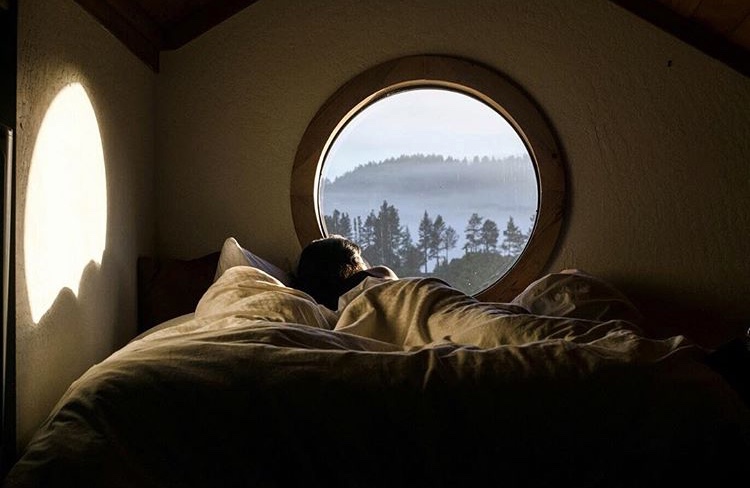 Please reach if you have any inquiry's and would like to learn more about pricing and retreat schedule.
Email: sara.rahel.hess@gmail.com